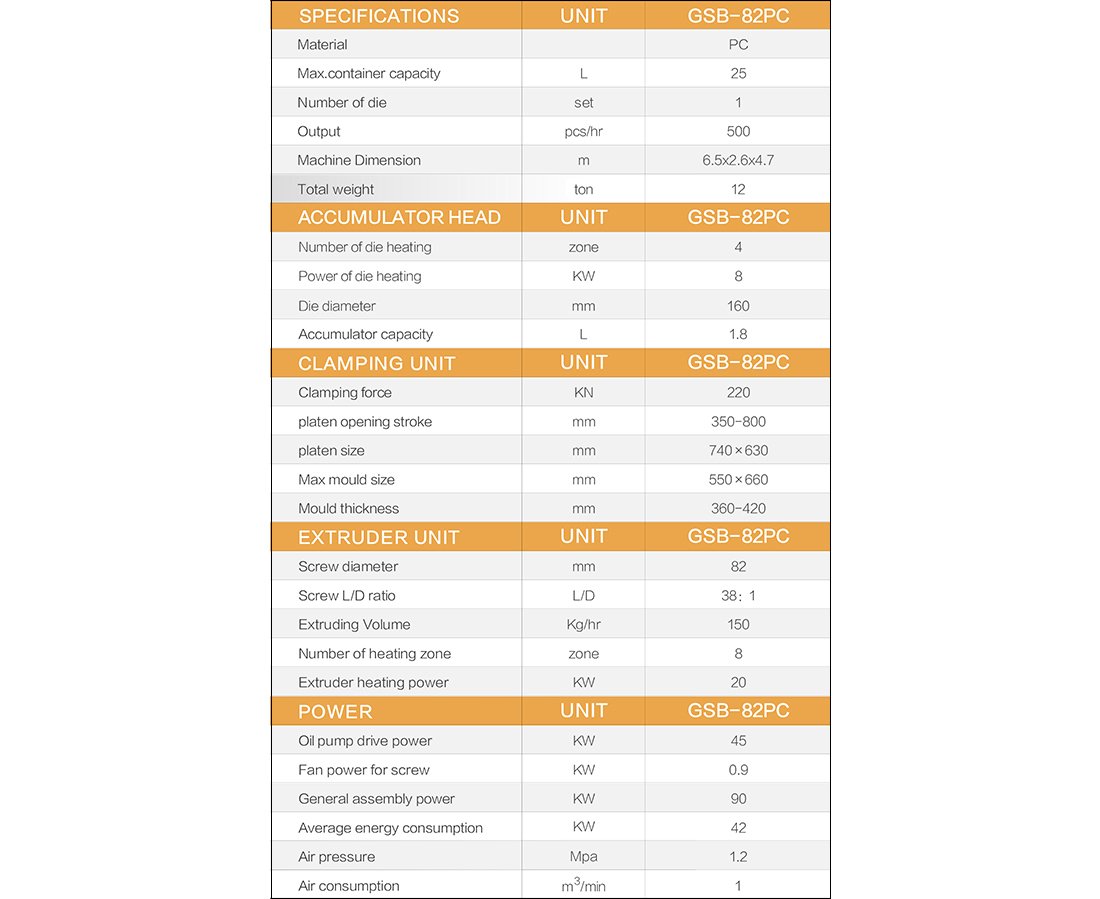 GSB82-PC blow moulding machine special for blow PC material Products with purify water barrel and lamp shade
Specially for 3 gallon and 5gallon water barrel and lamp cover with PC Material.
composed by clamping structure, die head, extrusion system, hydraulic system, frame, pneumatic system,cooling system, bottom blow device, electric system,parison controller and so on. And the take out products device can be chosen by customer.
1. Die: Vertical first-in first-out structure
2. Extruder unit: Imported automatic temperature control module, with the screw driven by converter electrical machine and hard gear surface reducer to achieve infinite speed variation.
3. Clamping unit: Hydraulic fixed bi-directional clamping system with good stability.
4. Hydraulic system: Imported hydraulic unit and proportional control.
5. Electrical system: Japan PLC, world brand, electrical components